Walleye - May thru October
Perch - April thru May and September thru October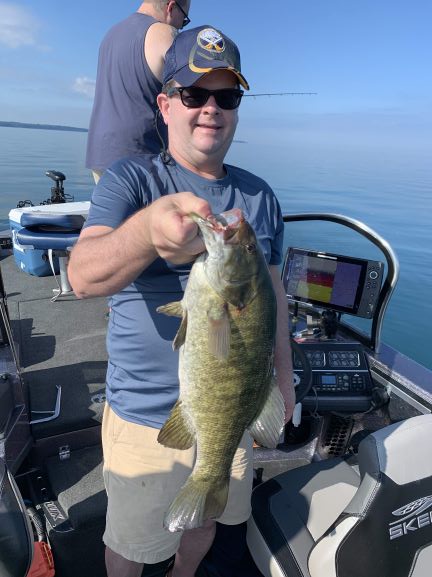 Bass - April thru October
Lake Trout - Dunkirk only - August thru September
Walleye - May thru October
Fishing from Buffalo or Dunkirk
Lake Erie Charter
Fishing from Dunkirk or Buffalo NY
"If the weather is bad ….. I won't take you.   If the fishing is no good …… I won't charge you.
Captain Mark Lorenc
FULL DAY
7 hours of fishing
Total Charter cost:
Up to two (2) people: $450
Three (3) people: $500
Four (4) people: $550
HALF DAY
4 hours of fishing
Total Charter cost:
Up to two (2) people: $350
Three (3) people: $400
Four (4) people: $450
Fishing Charter includes all the tackle, bait, and fish cleaning. Everyone aboard the LADY DI must have a valid New York State fishing license.
$75 deposit is due to secure your reservation with the balance due upon boarding the morning of your departure.
I've fished two seasons with Captain Mark. Six charters to date and booked, cut my teeth trolling the finger lakes fifty years ago, fished most of the east coast and some out west. I count Mark Lorenc among the best of the best men I ever met. Make no difference if it's your first time out or you're and old salt yourself, Mark's the guy you want to fish with. He's compassionate capable, and old school entertainer and gentleman sportsman first class. Thanks Mark for all. Looking forward to seeing you in July.
Eric Mead
Mark had the 3 of us limited out before noon with 18 tasty walleye. Very informative about fishing and the area. Looking forward to next year's trip. Great family run.
Warren Sherman
Great day fishing Walleye. Friendly, methodical and hard-working Captain. Very professional and clearly likes what he does. We are two old fishermen, but learned a lot of techniques and strategies from Captain Mark. Certainly a smart and dedicated fishing guide. Caught a lot of fish! Highly recommend 'Mark Lorenc Charters'!
Issac Lavari
If you have any questions please feel free to contact me by filling out the form to the right.  I'll get back to you as soon as possible …….
Captain Mark Lorenc
I love fishing and really enjoy teaching and helping others on how to catch fish.   I've been fishing the eastern end of Lake Erie for over 30 years and have a good understanding of the unique fishing patterns on this portion of the lake.
Many times, during the year, we can catch multiple species of fish in the same trip.  Walleye and Perch, Perch and Bass, Walleye and Lake Trout etc.   This is one of the things that makes Lake Erie such a popular fishing destination.
Book a trip with me this season, we will have a great time and will put some trophy fish in the boat! 
2023 – 22' WX2200 Deep-V Skeeter
Multi-species fishing boat designed for Big Water.  Yamaha 300 HP main motor & Yamaha 9.9 HP Kicker Motor
Two Humminbird® Helix 12 CHIRP MEGA SI GPS G4N on dash
Mega Live Hand Control
Minn Kota Ulterra 112/MDI/IP-LINK 72" Bluetooth
Troll master Pro
Insulated 25 Gallon Livewell
Infinity Bluetooth Stereo w/speakers
Ship to shore radio
Trim tabs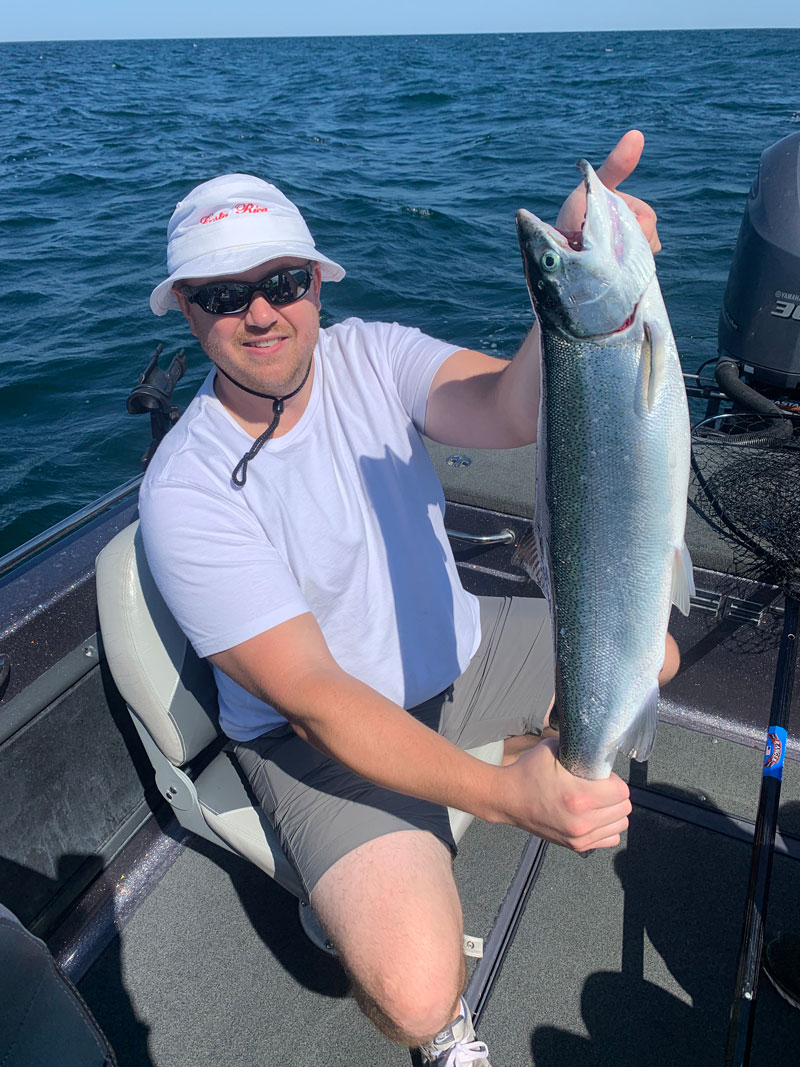 Captain Mark Welcomes Both Experienced And Novice Fishermen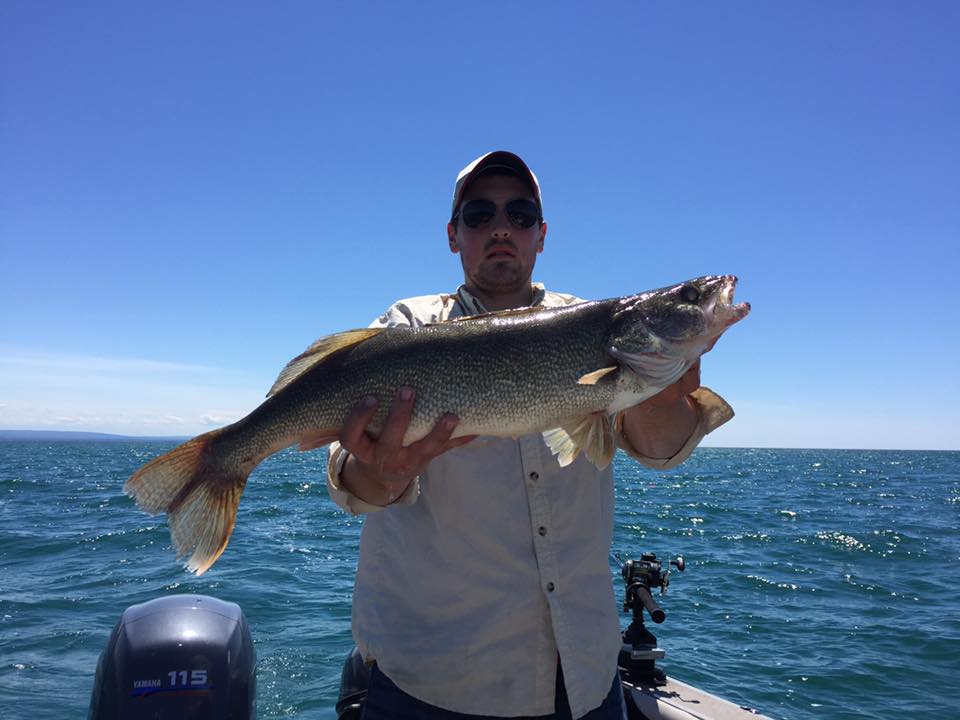 Lake Erie has many different species of game fish, but the most popular and coveted is the Walleye.
The walleye fishing on Lake Erie is some of the finest fishing that you can find anywhere in the world.
The walleyes we catch weight between 3 and 8 pounds on average. Occasionally, we get a few fish over 8lbs.  A limit of six walleye per fishermen will put a lot of fillets in the freezer.
T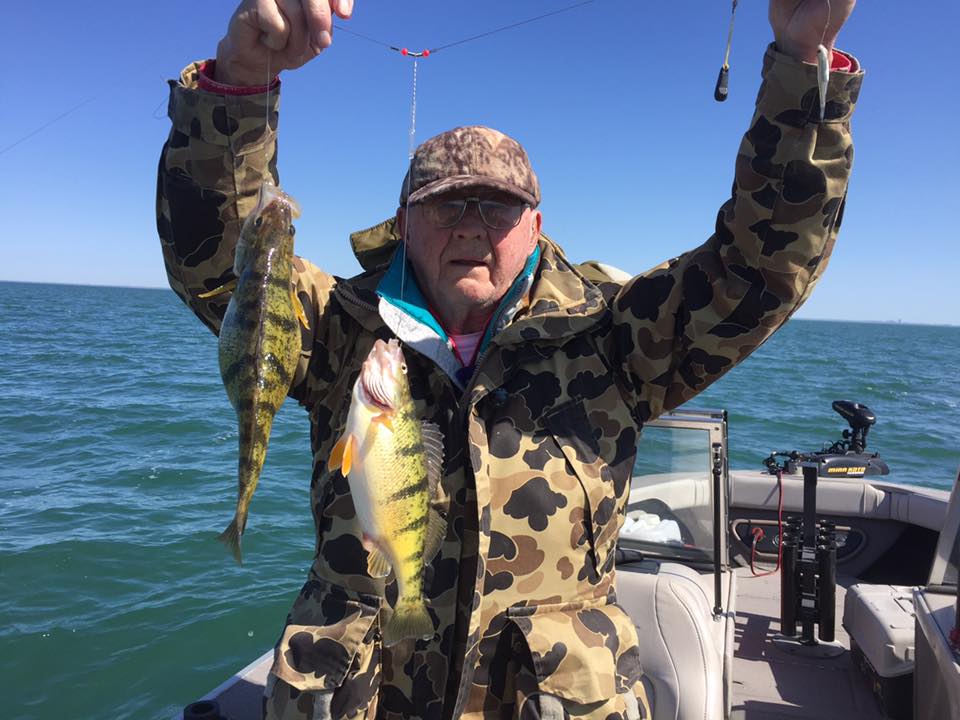 The perch fishing on Lake Erie is outstanding during April through May, and Perch fishing starts up again in late August through October.   These are the times of year that the perch can be found in large roaming schools.
Lake Erie Perch run about a pound each and the limit is 50 per fishermen per day. The first 100 perch will be cleaned by me. The remaining of our catch will be your responsibility.
Once filleted, perch are a delicious fish that can be enjoyed different ways, such as grilled, fried or baked.
When fishing for smallmouth bass I engage in catch and release only.
Smallmouth run between 3lbs and 5lbs and the fishing can be fast and furious.   Catching 50 fish per day is common during certain times of the year.
Depending on the time of year we can also catch walleye when fishing for bass, which adds another dimension to the day.
Fishing for Smallmouth is a real treat.  Both novice and experienced fishermen will enjoy fishing for smallmouth bass on Lake Erie.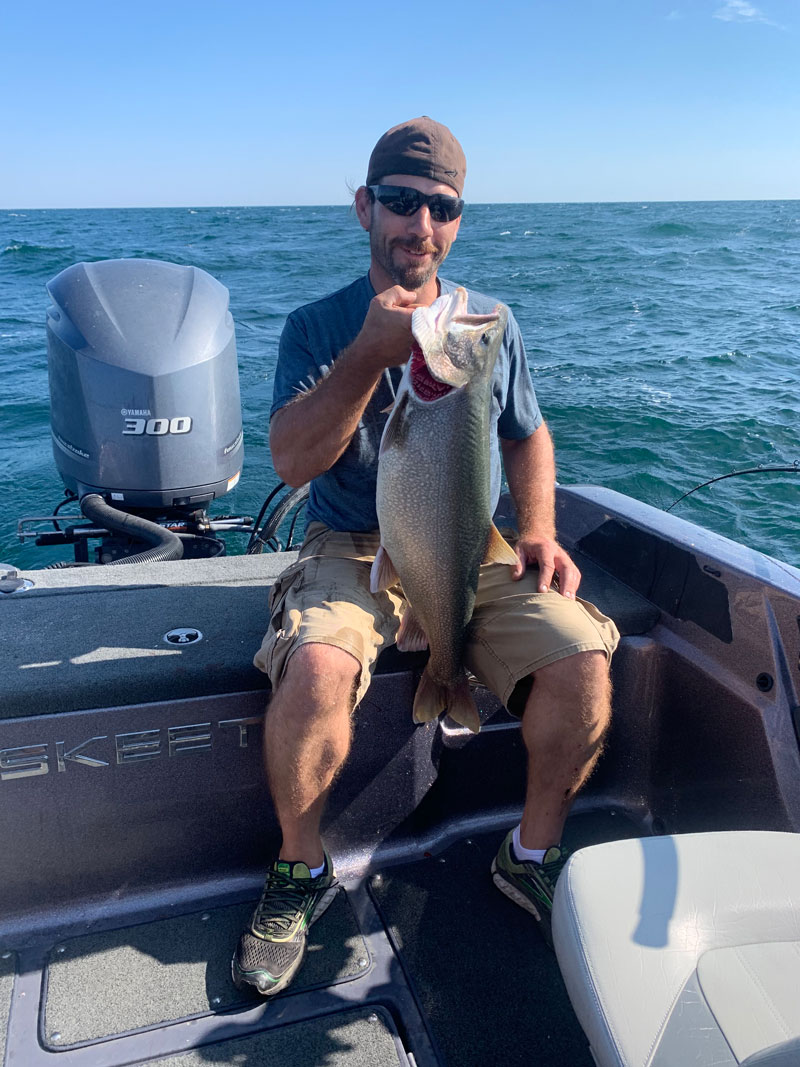 Lake Erie is known for its trophy lake trout.  Fish can run 25 lbs. or more and can put up an amazing fight.
We can generally combine Lake Trout fishing with walleye or bass trips.  When fish are plentiful, we can usually hook into a couple big Lake Trout within an hour.
The best time of year to fish for lake trout is in the month of August.   Book a trip with me and we can end the day by bringing in a trophy lake trout.